The internet has opened up a world of opportunities for those looking to work remotely or build a solid career online. Whether you're a stay-at-home parent looking for a more flexible and satisfying work-life balance, a professional freelancer, or looking for work as a remote QA (Quality Assurance) engineer, there are countless opportunities to find and build a fulfilling – and often lucrative – career online.
In this article, we teamed up with experts from job aggregator Jooble to explore some tips and strategies on how to build a successful online career.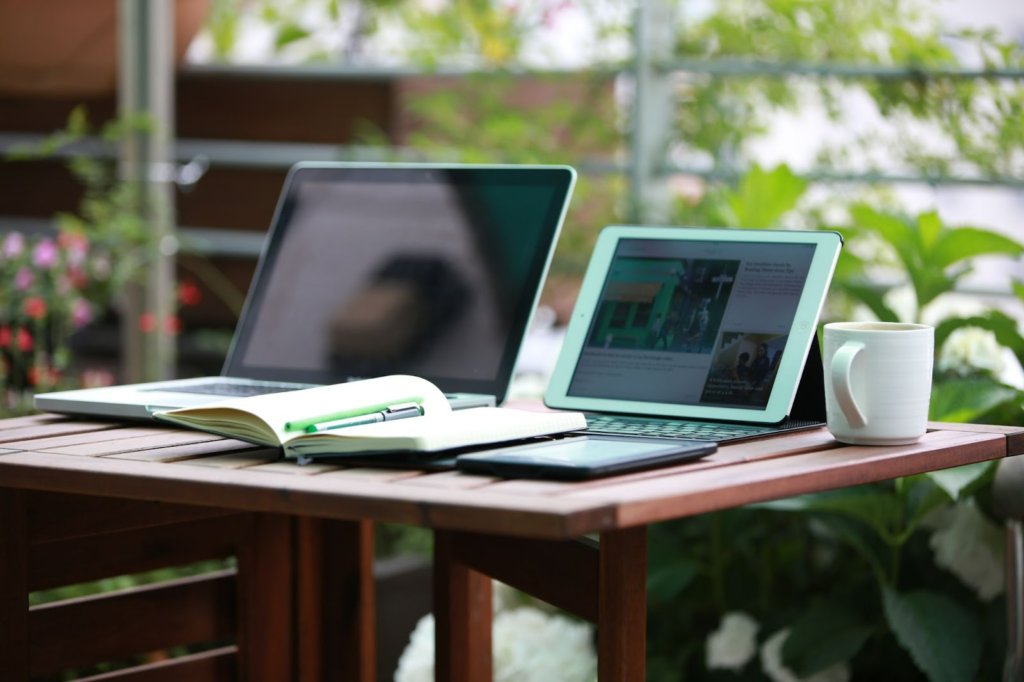 What Types Of Online Careers Are There?
First of all, let's look at a quick overview of some of the types of careers that are available online. With technology developing in leaps and bounds in recent years, and with the Internet growing exponentially in new and exciting ways as a result, there are a huge variety of online occupations out there.
Here are some of the current in-demand online careers (with a short description of each one):
Freelancing
Freelancers perform project-specific work for clients. Writing, graphic design, web development, and social media management are some of the most common jobs that freelance perform.
Online business
Online business involves creating and selling products or services online. This may include e-commerce stores, digital products like ebooks and courses, or software-as-a-service (SaaS) businesses.
Content creation
Content creators produce various forms of online content, including blog posts, videos, podcasts, and social media content. They may work for themselves or for companies as part of a marketing team.
Blogging
Bloggers create their own blogs where they post written content, images, and other media on a regular basis, and monetize their blogs by displaying ads, doing affiliate marketing, selling digital products, or offering services such as consulting or coaching.
Virtual assistance
Virtual assistants work remotely and provide administrative and other support services to clients. This could include various types of administrative work, email management, or customer service tasks.
Online teaching
Online teachers provide educational content to students via the Internet. This includes teaching various languages or courses on platforms like Udemy. Some teachers also create and sell their own courses.
Affiliate marketing
Affiliate marketers generate sales by promoting goods or services for other businesses on their own websites or blogs in exchange for a commission on sales.
Web design
Websites are created by web designers who produce graphics, text, layout, etc. They collaborate closely with clients to create designs that are consistent with the client's brands.
App creation
Mobile applications are created by app developers for various platforms, such as iOS and Android smartphones.
Internet Marketing
Online advertising specialists build and manage marketing strategies for businesses using a variety of online media, including social media, search engines, and banner advertising.
What Are Your Interests and Skills?
Before you jump into an online career, you should first determine your skills. This might be anything from writing to coding to visual design to giving vent to your entrepreneurial flair. Spend some time investigating your interests and identifying any unique abilities that could be used to earn money online.
Here are some tips:
Assess your skills
Assess the inherent skills you possess or the skills you have gained through education or training, as well as your professional experience.
Find out what jobs are available online
Once you know what types of skills/experience you have to offer, start looking into the various online job opportunities available to determine which ones fit your skills.
How To Research Online Careers
There are various ways to find jobs online. Here are some tips:
Use search engines such as Google and check out online job boards such as Jooble, Glassdoor, and FlexJobs. Pay attention to the job descriptions, pay rates, and required qualifications.
Participate in online forums and communities and discussions related to your preferred online career. This will help you to meet other like-minded professionals.
Participate in online conferences and webinars. These can be valuable resources to expand your knowledge as well as establish contacts with experts in your field.
Don't forget to do some research on your particular industry's prospects for the future. If there's one thing for certain, it's that the internet is constantly evolving. Jobs that look secure in the present, may fall by the wayside in the future. Make sure your industry has a bright future by keeping abreast of trends and forecasts.
Build Your Online Presence
Building a strong online presence is a must in today's digital world if you want to have a successful online career, regardless of the type of work you finally decide on.
Here are some tips:
Create a website or blog
A website or blog can be used as a platform for showcasing your skills and your work. Your website/blog should be professional and include your résumé or portfolio, and outline your experience and expertise. Include a bio to tell potential clients who you are.
Create a credible online presence
Platforms on social media such as Facebook and Twitter are excellent for connecting with people in your field. Create a professional profile and be sure to share pertinent information and interact with others.
Work on your LinkedIn profile
LinkedIn is another powerful way to help establish your internet presence. Make sure all of the information in your profile—including your education, work history, and skills—is accurate.
How To Look For Online Opportunities
Once you've sorted out the basics, it's time to start looking for job opportunities. This could include applying for freelance gigs, pitching your services to potential clients, or even starting your own online business.
You can employ a number of techniques. Here are some tips:
Job boards online
There are numerous job boards available online, including LinkedIn, Jooble, Indeed, and Glassdoor, to name a few. Refine your search depending on your skills, job type, and salary requirements to uncover the best prospects.
Join marketplaces for freelancers
If you intend to do freelance work, you can set up a profile on online freelance marketplaces like Upwork, Fiverr, and Freelancer and then submit bids on jobs that suit your abilities. These platforms can give you access to a sizable number of clients looking for people with your particular skills to work on their projects.
Connect with other experts in your field
Reach out to professionals in your field through social media, online events, and by joining online groups or forums.
Contact companies directly
Another option is to make direct contact with online businesses. Introducing yourself with a well-thought-out email would be a good start.
Start your own company
If you're an entrepreneur at heart, think about launching your own online business or storefront to sell goods, services, or digital products using platforms like Shopify, Etsy, or Gumtree.
Final thoughts
Contrary to the popular misconception (mainly among the nine-to-fivers), working online is not all about lounging on your sofa in your PJs with your notebook on your lap and a cappuccino at your elbow. Like any other career, it's hard work. An online career requires the right skills and qualifications, as well as commitment, effort – and perseverance. It also demands discipline and self-motivation. It's up to you to make a go of it – and make a success of it!